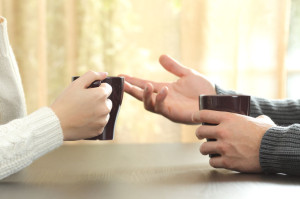 Caregiving can be lonely, but you don't have to do it all alone – especially if others, like siblings, are prepared to help you. A good way to make sure you're all on the same page is by holding a family meeting. Below are some suggestions for how to do that.
Peace and quiet
It's important that the meeting take place where you will have peace and quiet. This may mean asking other family members not to interrupt the meeting, or having everyone in attendance leave their cell phones off.
Preparation is everything
A well-planned meeting is a smooth meeting. Have an agenda of items you need to discuss, as well as time limit for each one. The most crucial items should be at the top of the agenda.
Write it down
It's all too easy to forget what was said in a family meeting, which is why one person should be the designated "secretary," or note-taker. Later, everyone at the meeting can be provided with a copy of the notes, if necessary.
Focus on strengths
Focus on the strengths of each team member when it comes to providing care. If one person is good with cooking, for example, they can help with meal preparation. Don't expect that every family member will be able to provide care outside their area of expertise. For this, you may need professionals.